Your Toronto Raptors stole a victory from the jaws of defeat against the Boston Celtics in Game 3. The 104-103 victory puts 'The North' on the board as they trail 1-2 in the series.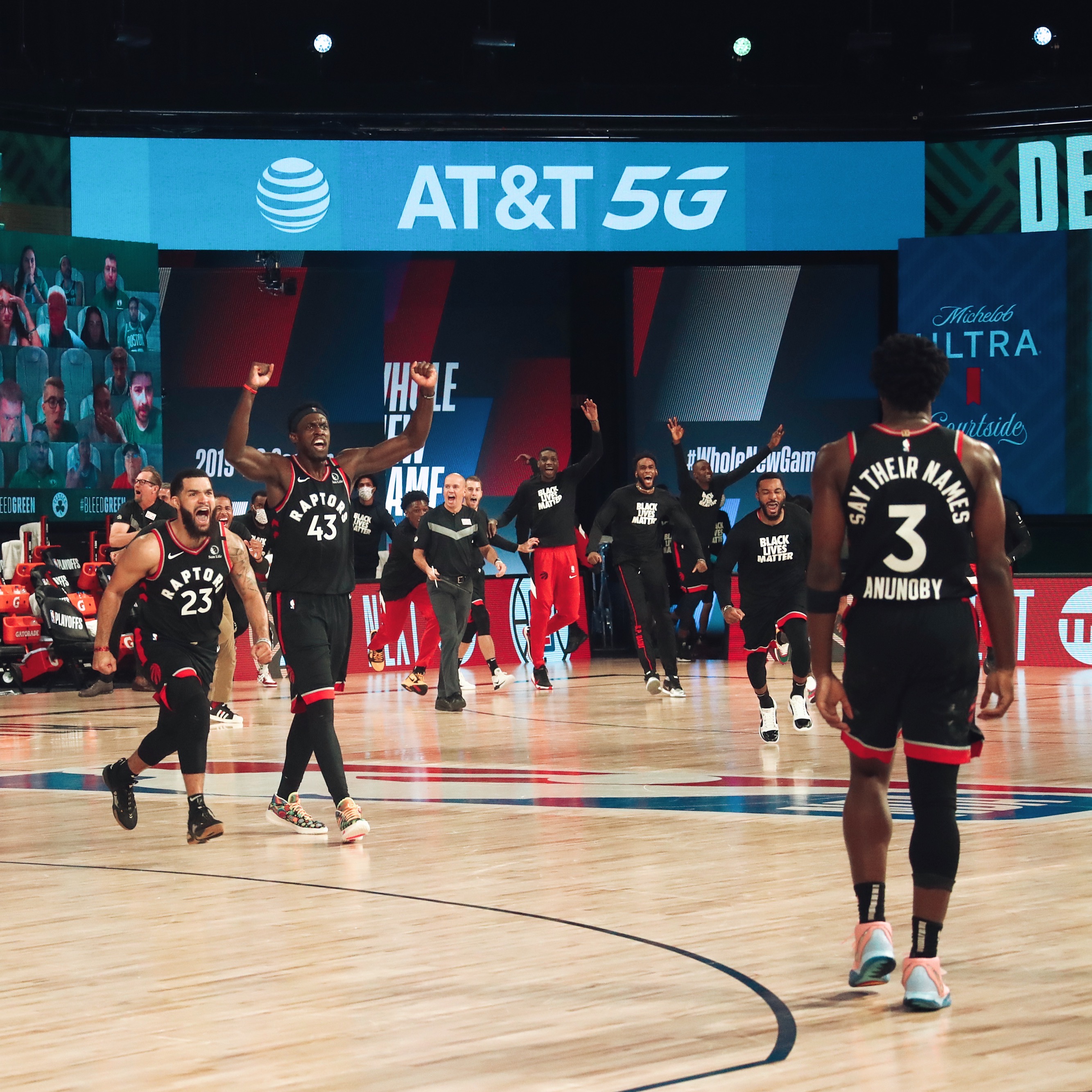 The Heroes
OG Anunoby was the Raptors' late game hero. With 0.5 seconds remaining and Boston up by 2, Kyle Lowry launched a perfect pass over the wingspan of Tacko Fall right into OG Anunoby's hands across the court. Anunoby's corner 3 over Jaylen Brown was on the money, leaving his hands at 0.1 seconds and finding the bottom of the net, sealing the victory for the Raptors.
Tonight's @TangerineHoops Game Highlights: A must watch

📺 » https://t.co/4mJ6oONgRB pic.twitter.com/UX6oFxu0Sf

— Toronto Raptors (@Raptors) September 4, 2020
'Young OG' produced an efficient double-double in the contest with 12 points on 50% shooting and 10 rebounds. He also snatched 3 steals and 2 blocks in the contest. To nobody's surprise OG has been the most consistent player for Toronto this series thus far. While he hasn't stolen the show on the stat sheet, his defensive ability has kept games from getting out of hand.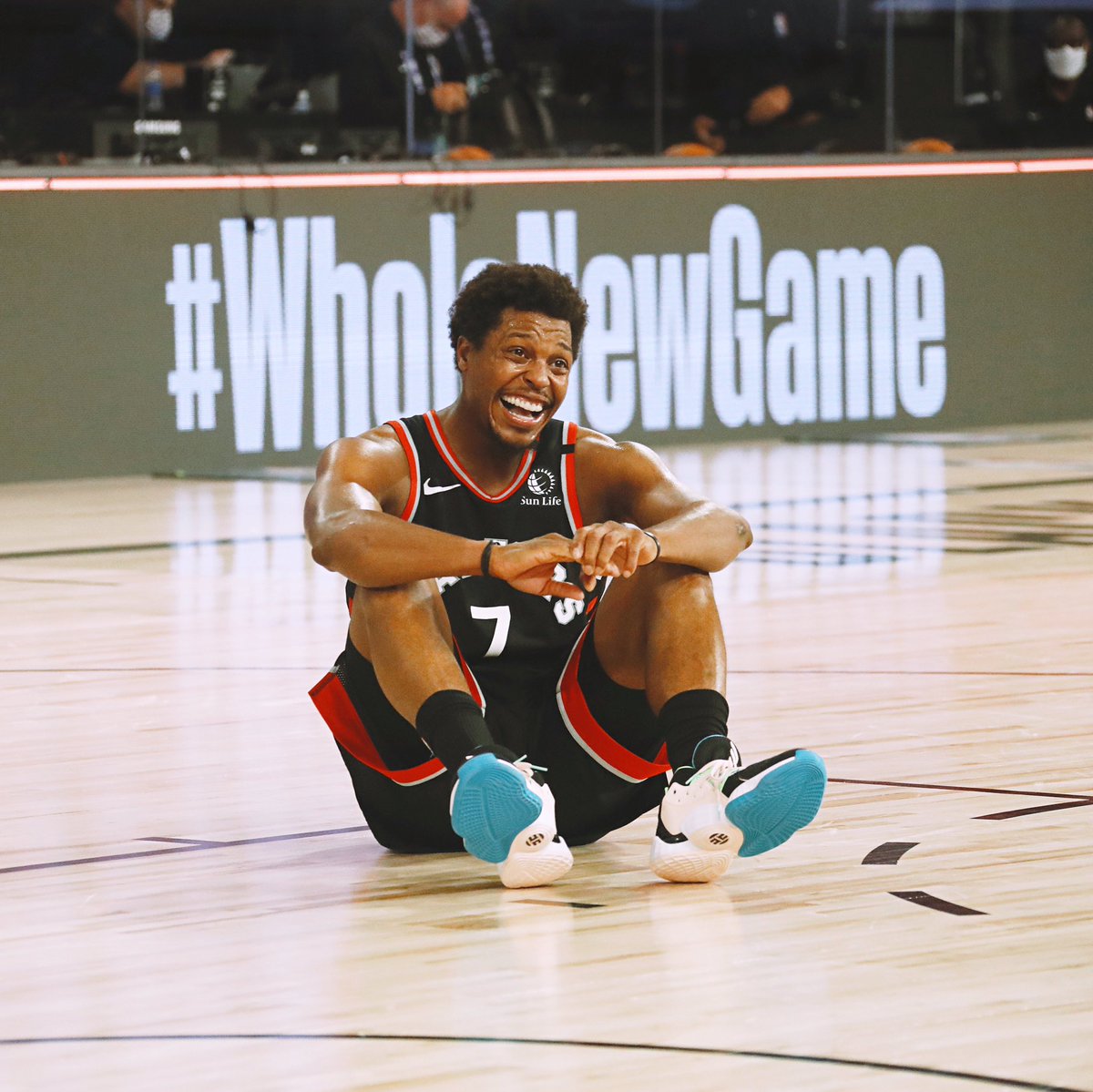 We can't forget about Kyle Lowry. At 34 his 46 minute performance was inspiring. He really took over the leadership role when the Raptors needed it most. His 31 point performance was a game-high, and he supplemented it with 6 rebounds and 8 assists. Lowry made a point to attack the basket early and it paid off as he shot 73.3% (11/15) from 2 point range.
NEVER underestimate the heart of Kyle Lowry.

31 Pts – 8 Ast – 6 Reb – 2 Stl pic.twitter.com/h2OJTepYj6

— Toronto Raptors (@Raptors) September 4, 2020
The Broadside of the Barn
The Raptors, a top 5 3-point shooting team during the regular season, are shooting an abysmal 28.3% from deep against Boston. The Regular season saw them shooting 37.4% from beyond the arc. Boston's defence has been stellar and deserves credit but the Raptors are missing open shots as well. 37.8% of the Raptors total shots have been open 3 point attempts (closest defender 4+ feet away). The Raptors are shooting a mediocre 31.5% on those attempts. The shots will revert to the mean but that's something that has to change now, because Boston's defence doesn't look to ease up anytime soon. Until then the Raptors need to just keep attacking the basket. Get to the heart of the defence, force the refs to make a call, abuse Daniel Theis down low.
The Series Continues
We're not out of the water yet folks! The Raptors will look to tie up the series with a Game 4 win on Saturday, September 5th.  This is the time to take the momentum from Game 3 and run with it into the Eastern Conference Finals.
OG Moment: It was cool

Open Gym presented by @Bell pic.twitter.com/TT8EVptyNA

— Toronto Raptors (@Raptors) September 4, 2020