The Toronto Raptors were unable to seal the deal against the Boston Celtics on Tuesday's game. With the 102-99 loss the series is now 2-0 in Boston's favour.
Jayson lit up the Raptors with a 34 point performance but it was Marcus Smart's explosive 4th quarter performance that sealed the deal. Smart single-handedly went on a 16-7 run for the Celtics in the first 4:39 of the 4th quarter.
No Free Charity
The Raptors shot their first free throw at the 25:39 mark. That is simply unacceptable. While there were definitely some questionable calls that didn't go the Raptors' way at some point it comes down to a lack of aggressiveness on the inside. In the 3rd quarter the Raptors took less threes (9 3 point attempts) and got to the line 9 times. Toronto won that quarter 30-20.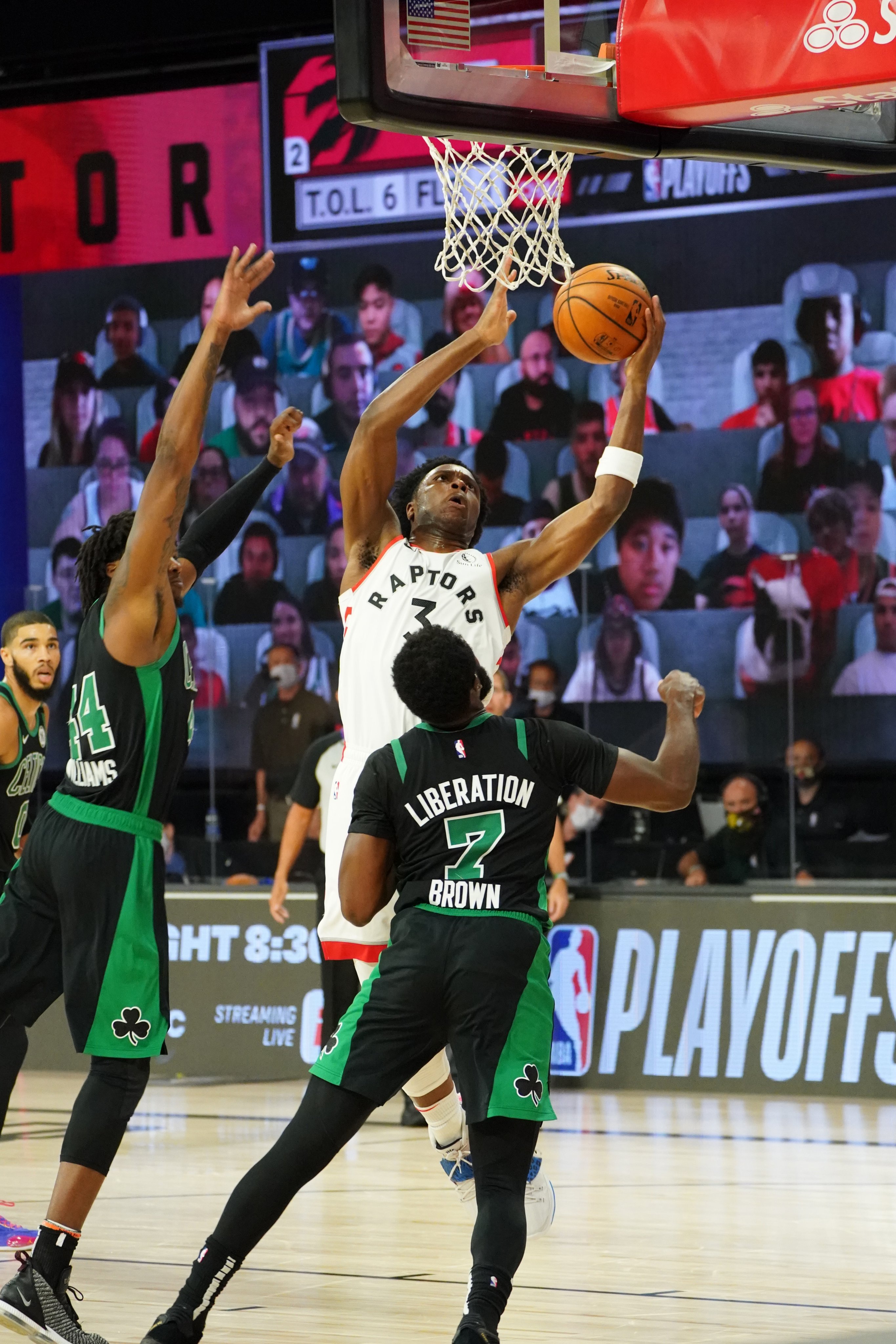 The Purple Dinosaurs
Toronto has two of the premier centres of the last decade on their roster, they have a solid rotation of slashers. Nick Nurse needs to utilize them. The high-pick and roll sets aren't worth much if the team is not being aggressive. Especially if the team is shooting 27.5% from beyond the arc. There's a rule in competition that the more common one thing is, the more impactful it is to do anything else. The drive and kick game has not been working. Credit that to the Celtics' elite perimeter defence.
The Series Continues
The Toronto Raptors will try to flip the script on Thursday, September 3rd at 6:30 PM/EST. The team has been here before. Just last year the team overcame a 2-0 deficit against the Milwaukee Bucks. It's going to take the key players stepping up for them to turn the tides. Look for both Fred VanVleet and Pascal Siakam to show up to the series and give the Raptors the scoring presence they need.