Double Overtime… 125-122… What a game! By force of God, Nature or Kyle Lowry the Raptors have forced a game 7 against the Celtics.
OT? That's Powell's Music!
Norman Powell has had a rough go of it during this series. That changed in last night's double overtime. Powell showed up after regulation. The 15 points Playoff Powell scored in overtime play was the definition of clutch especially with the steal on Jayson Tatum that lead to his And-1 play to ice the game. His 10 point 2OT performance is a Raptors franchise high in an overtime period. Powell finished with 23 points and 2 steals in the contest.
YOU BETTER UNDERSTAND THE GRIND pic.twitter.com/03Qh18wvFJ

— Toronto Raptors (@Raptors) September 10, 2020
"From North Philly…"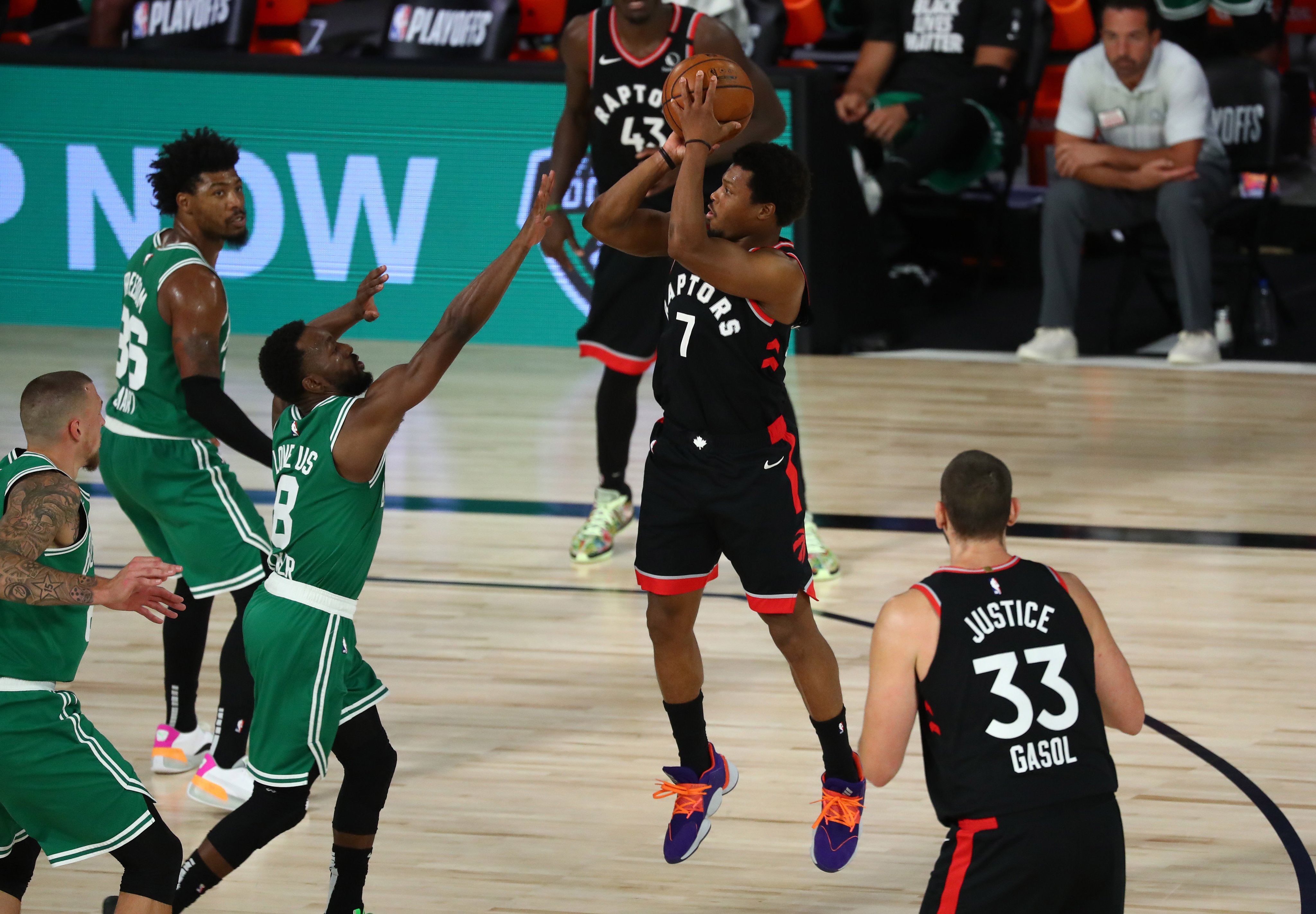 Every game day I wake up and thank Houston for Kyle Lowry. 53 minutes, 33 points, 8 rebounds, 6 assists with only 1 turnover and 2 steals on unreal 60%/60%/75% shooting splits and Toronto needed every bit of it. 'North Philly's Finest' put on an all time great Raptors performance in Game 6, with clutch shots, and amazing defence especially down the stretch. Lowry had the task of guarding Jayson Tatum before the Raptors went small. During that time Tatum was denied the ball and only scored 8 points with Lowry being the primary defender.
This was an all-time great performance by Kyle Lowry.
COLD BLOODED pic.twitter.com/l684qrNOPY

— Toronto Raptors (@Raptors) September 10, 2020
Welcome to the Box Mr. Walker
Nick Nurse really likes the Box and 1 and for good reason. The Raptors unabashedly utilize it to ice out stars and that's because it works. Kemba Walker was personally victimized by the defensive scheme in Game 6. Throughout the first half the Raptors denied him the ball and only had 3 field goal attempts and 0 free throw attempts. After that, the crafty all-star point guard was unable to find his rhythm. He finished with a pedestrian 5 points in the contest.
The Best 2 words in sports… Game 7

This is for all the marbles. The Raptors have been facing the pressure of elimination since game 3 and with some stellar play have forced it all the way back on the Celtics. Now it's win or go home.
Tune in on Friday, September 11th at 9:00PM/EST.
We the North!