Welcome to the playoffs, Raptors fans! Monday, August 17 was the first day of playoff games. The Toronto Raptors (2nd seed) played in a roller coaster match against the Brooklyn Nets (7 seed). Ultimately 'The North' was able to break through the"First Game Curse", winning 134-110. Toronto leads the series 1-0.
Raptors' 3 Stars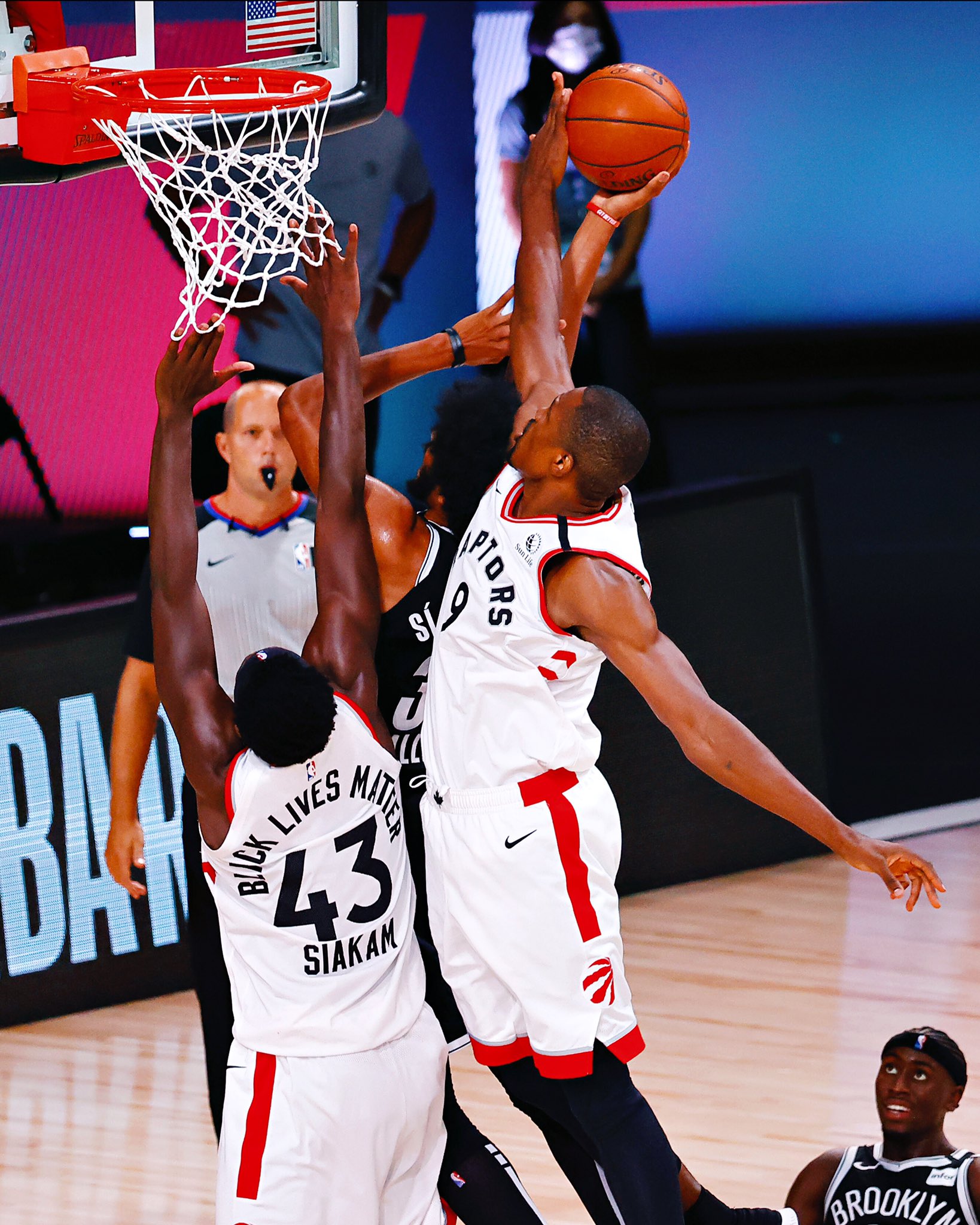 Fred VanVleet led the charge with his playoff career-high 30 point performance. 'Steady Freddy' could not miss, shooting 73.3% (11/15) and 80% (8/10) from beyond the arc. The scoring onslaught was complimented by 11 assists. Serge Ibaka was his running mate as he poured in 22 points, 7 rebounds, and 3 assists off the bench. Pascal Siakam was aggressive early. 'Spicy P' quickly scored 10 points and battled for 7 assists in the first 12 minutes. He finished with an 18 point and 11 rebound double-double.
22 Pts / 7 Reb / 3 Ast / @sergeibaka

*Chefs Kiss* pic.twitter.com/y5WrfMOkOE

— Toronto Raptors (@Raptors) August 17, 2020
Setting the Tone
The Raptors never trailed in the contest. After winning the first quarter by 17 points (37-20) Toronto was able to cruise to victory despite an explosive third quarter from Brooklyn. While Timothé Luwawu-Cabarrot had an inspired 26 point performance alongside Caris LeVert's impressive 15 dimes, the Nets are still a sub .500 team. That is before considering the players they are missing. Kyrie Irving, Spencer Dinwiddie and Deandre Jordan are all unavailable to the team. Despite any talent they may have on their roster, their regular season record is inflated when compared to their current team.
Toronto went 37-4 (90.2%) against teams below .500 during the regular season. Putting it bluntly, this is a championship calibre team being pitted against a roster that is barely playoff ready. If the Raptors have any significant trouble it should raise red flags for fans.
The Raptors Staple: Lights Out Shooting
The Raptors finished the Regular Season shooting 37.4% from beyond the arc. This earned them a 5th place finish league wide in three-point shooting. The Brooklyn Nets had no answer to the long ball. 52 of the teams 85 total shots were taken with a defender 4 feet away or further. This allowed 5 different Raptors players to shoot higher than 50% from deep. Toronto's offence is fantastic at using a variety of off-ball screens as well as curls and pick and pops to facilitate wide open looks. If the Nets are unable to defend the variety of motions that Nick Nurse utilizes in his offence then the Nets will have no reprieve in the half court, Toronto's weakest area of offence.
REAL GOOD

30 Pts / 11 Ast / 8 3pm pic.twitter.com/MpA4PpJydI

— Toronto Raptors (@Raptors) August 18, 2020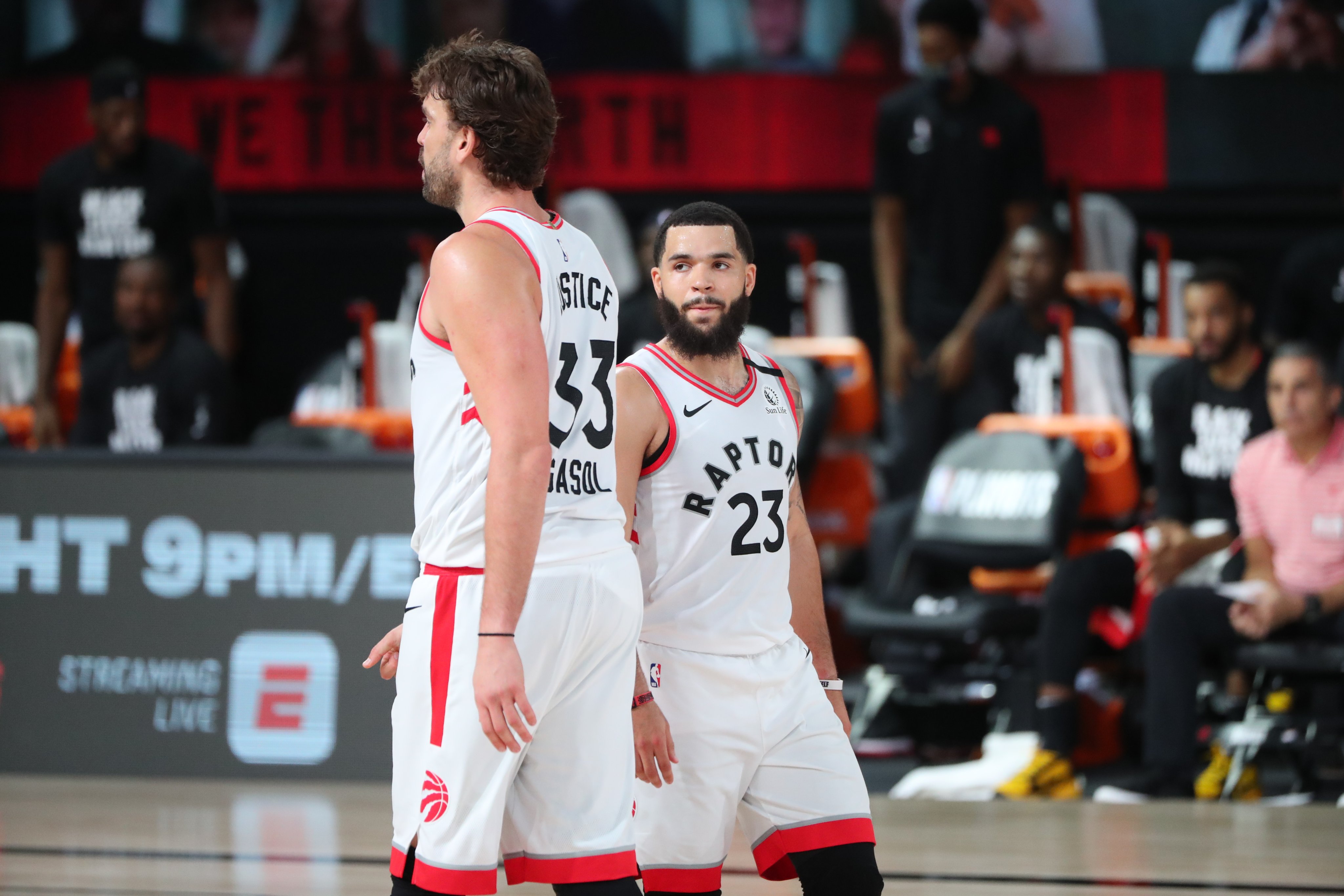 The Series Continues
The Toronto Raptors will look to take a 2-0 series lead on Wednesday August 19 at 1:30 PM/EST. Despite the blowout win Toronto will look to refine their play and fix some aspects of play. The defending champs are ready to make their run!